I make Neat Games!
Full-time English teacher, living in Korea~
Solo Unity indie game dev, since January 2019!
I have done several game jams to improve my skills and practice! After doing many jams I challenged myself to make and release a game on STEAM in 1 year. And I'm happy to say I DID IT! Super Neat Cat is free to play on Steam. I learned so much making it and I'm super proud I finished it. Now I am brainstorming my next "biggish" game. Subscribe to my YouTube to watch me make my new game. (Can also watch the past devlogs for Super Neat Cat :3)
Be happy!
Twitter:: https://twitter.com/neat_games
YouTube: https://www.youtube.com/c/NeatGames
^ Please subscribe :D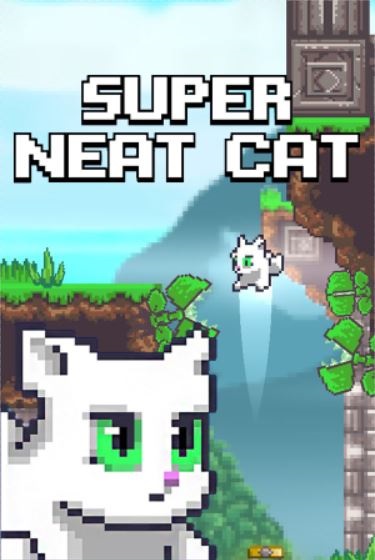 Play for FREE! SUPER NEAT CAT on Steam below:
https://store.steampowered.com/app/1452770/Super_Neat_Cat/