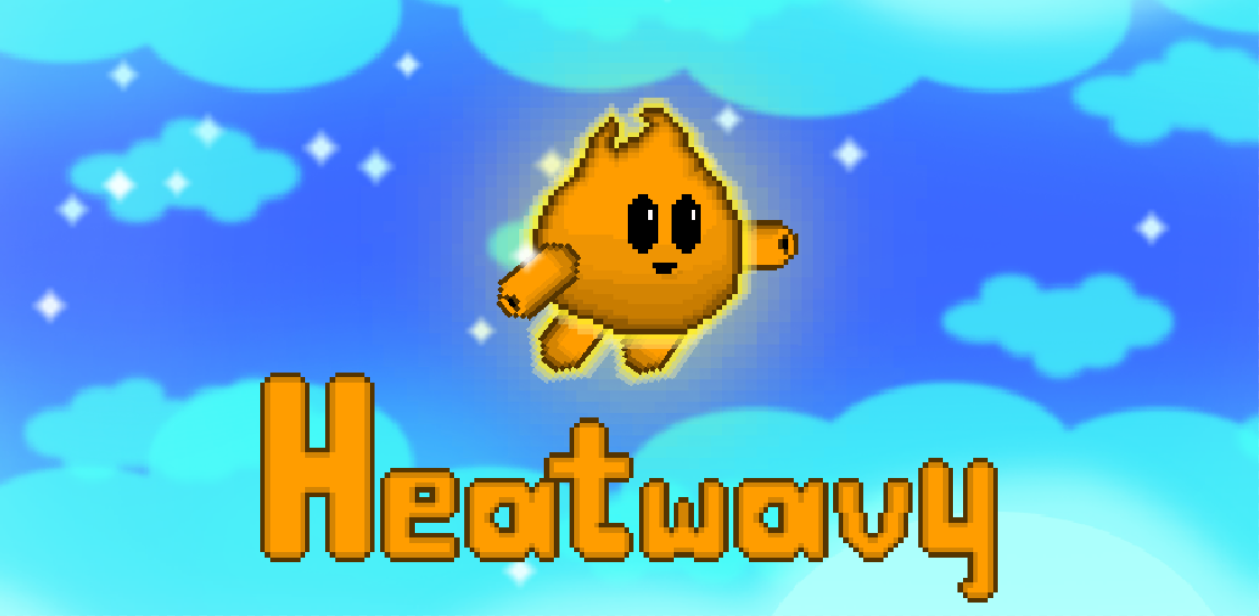 Heatwavy
Made over 2 weeks for the June/July Jackpot Game Jam. (5th Place)
You are HEATWAVY, a small fire elemental that must free the cooling crystals once a year in order to protect his world. With his fire shooting abilities, fight off waves of enemies that are attracted by the crystal's power. Can you defeat all the bosses and restore the temperature balance to the world?

Made in Unity game engine.
Sprite art done by me in Photoshop CC during the jam.
Sound made in sfxr sound generator.
Music made in Google Music Lab

I learned so much in this jam! Platformer controls, double jump, new boss coding, and more! So glad I was able to participate.
*Comments and suggestions/opinions/tips greatly appreciated!
Download
Click download now to get access to the following files:
Heatwavy - by Neat Games.zip
23 MB