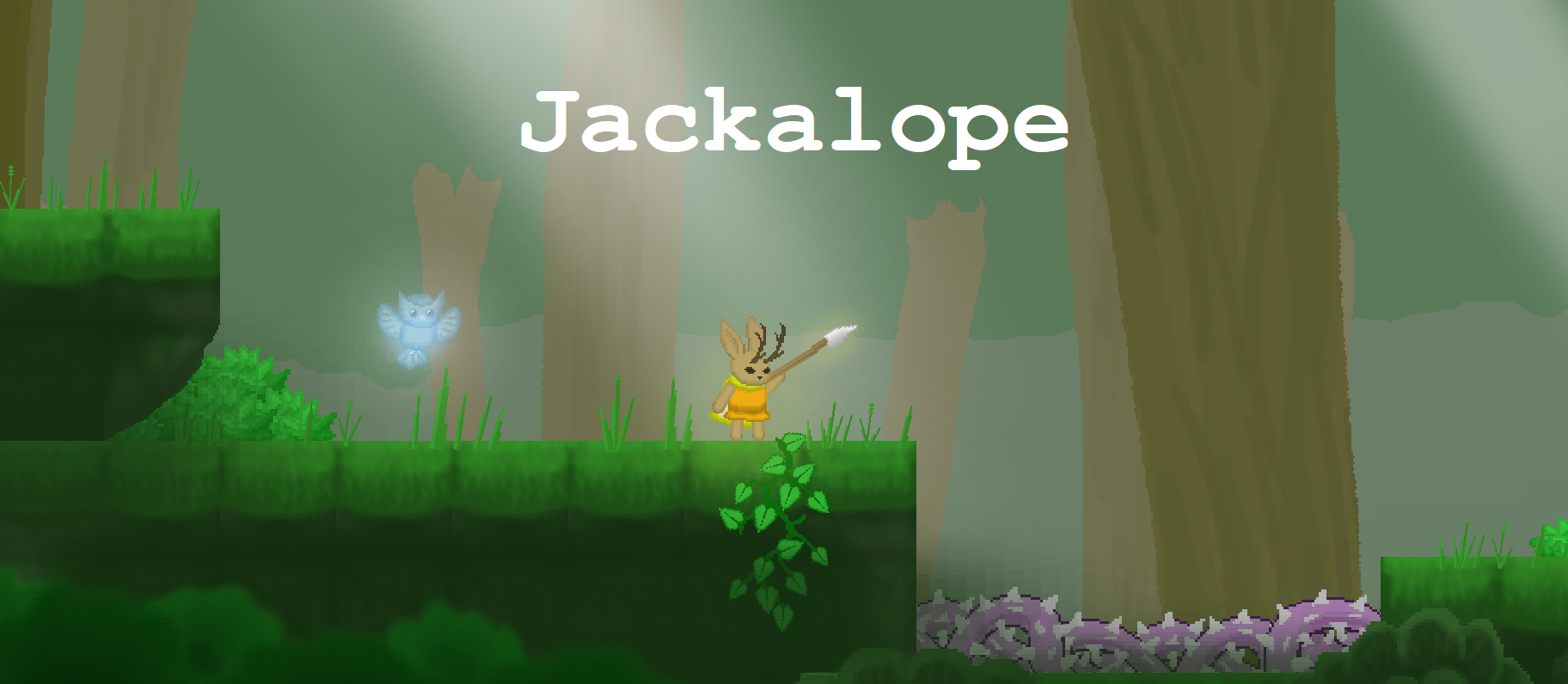 Jackalope
Jackalope Alpha Version 1.2
---
THIS GAME IS IN ALPHA STAGE - (I will continue working on it daily for at least 70 more days. Was #Devtober, now it is #100DaysOfGameDev)
DAILY TWITTER UPDATES: https://twitter.com/neat_games
UPDATED v1.1

Fixed a bug when an enemy dies 100s of dead bodies spawn. This was due to the automatic recall code. (created too many recalled spears thus multiple spear weapons)
The spear now pierces enemies and always needs to be recalled. (not auto recalled)
The spear now does damage on the way back.
Almost all enemies have a die animation.
New enemy: Fly mother (spawns the regular flies).
2nd Boss has a better jump tell (will improve even more later) .
Boss doors spawn collide boxes instantly (can't dash under).

UPDATED v1.2

Pause Menu, go to Main Menu button works now.
More foreground art on the tile maps.
More glow, shadow, and particle effects.
Boss Doors close during fight and open up after boss death.
Health pick ups are in game.
Adjusted some enemy health values and death animations.
Please check out the game and leave me some suggestions/comments/feedback please: https://neatgames.itch.io/jackalope
You can leave it in the comments or use this GOOGLE FORMS SURVEY: https://forms.gle/s5FKoAaySMKQK9ha7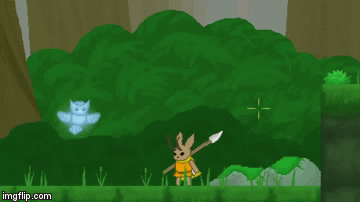 Files
Jackalope-Alpha_v1.2.zip
47 MB
Nov 09, 2019